I have a post up on the blog of the Sheffield Political Economy Research Institute – The failures of supply side innovation policy – discussing the connection between recent innovation policy in the UK and our current crisis of economic growth. Rather than cross-posting it here, I tell the same story in four graphs.
1. The UK's current growth crisis follows a sustained period of national disinvestment in R&D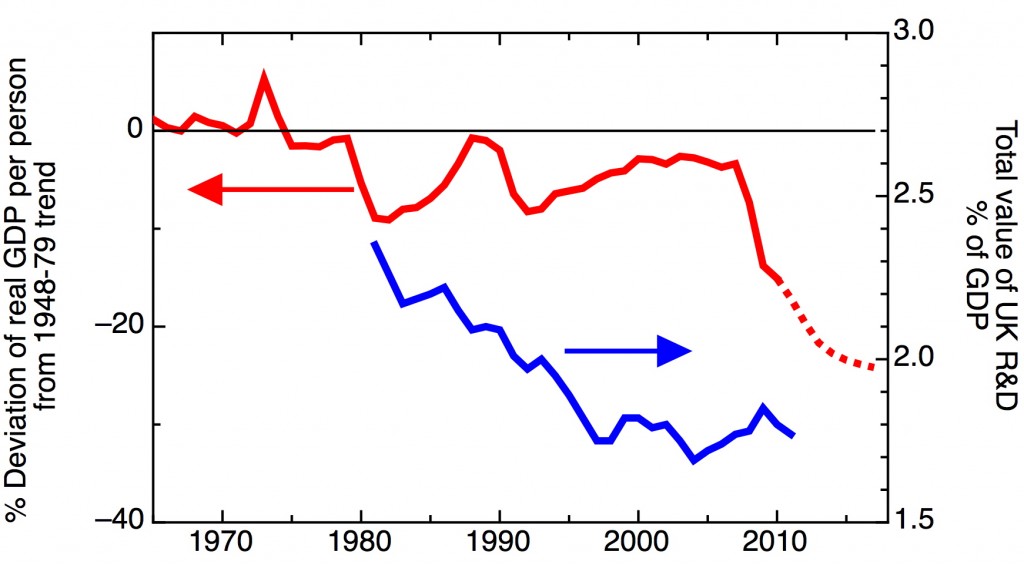 Red, left axis. The percentage deviation of real GDP per person from the 1948-1979 trend line, corresponding to 2.57% annual growth. Sources: solid line, 2012 National Accounts. Dotted line, March 2013 estimates from the Office for Budgetary Responsibility.
Blue, right axis. Total R&D intensity, all sectors, as percentage of GDP. Data: Eurostat.
Continue reading "Innovation policy and long term economic growth in the UK – a story in four graphs"