This is the first of a series of three posts in which I bring together some thinking and reading I've been doing about the UK's current productivity problem, and its relationship to innovation and to research and development.
(Added 2/9/2015: For those who dislike the 3-part blog format, the whole article can be downloaded as a PDF here: Innovation, research and development, and the UK's productivity crisis)
In part 1, here, I take stock of the scale of the UK's productivity problem and discuss why it matters so much, both economically and politically. Then I'll set the context for the following discussion with a provocative association between productivity growth and R&D intensity.
In part 2, I'll review what can be said with more careful analyses of productivity, looking at the performance of individual sectors and testing some more detailed explanations of the productivity slowdown. I'll pick out the role of declining North Sea oil and gas and the end of the financial services bubble in the UK's poor recent performance; these don't explain all the problem, but they will provide a headwind that the economy will have to overcome over the coming years.
Finally in part 3 I'll return to a more detailed discussion of innovation in general and the particular role of R&D, finishing with some thoughts about what should be done about the problem.
The scale of the UK's productivity problem
The UK's current stalling of productivity growth is probably the UK's most serious current economic problem. In terms of output per hour, the last five years' productivity performance has been by far the worst period in the last 45 years. Many other developed economies have had disappointing productivity growth in recent years, but the UK's record is particularly bad. Amongst other developed economics, only Luxembourg and Greece have done worse since 2007, according to a recent OECD report on the future of productivity (see table A2, p83).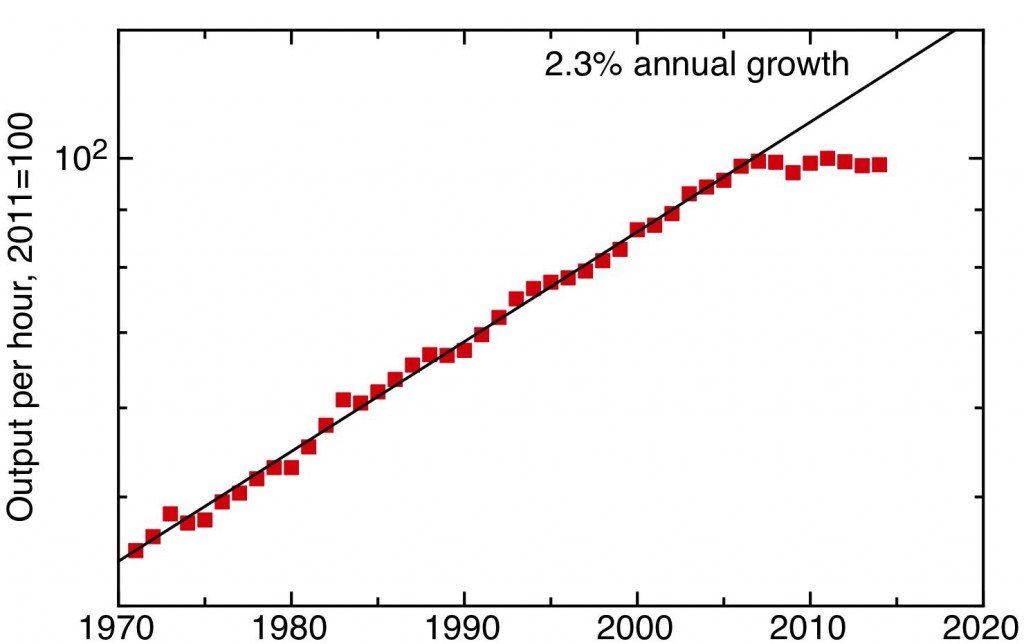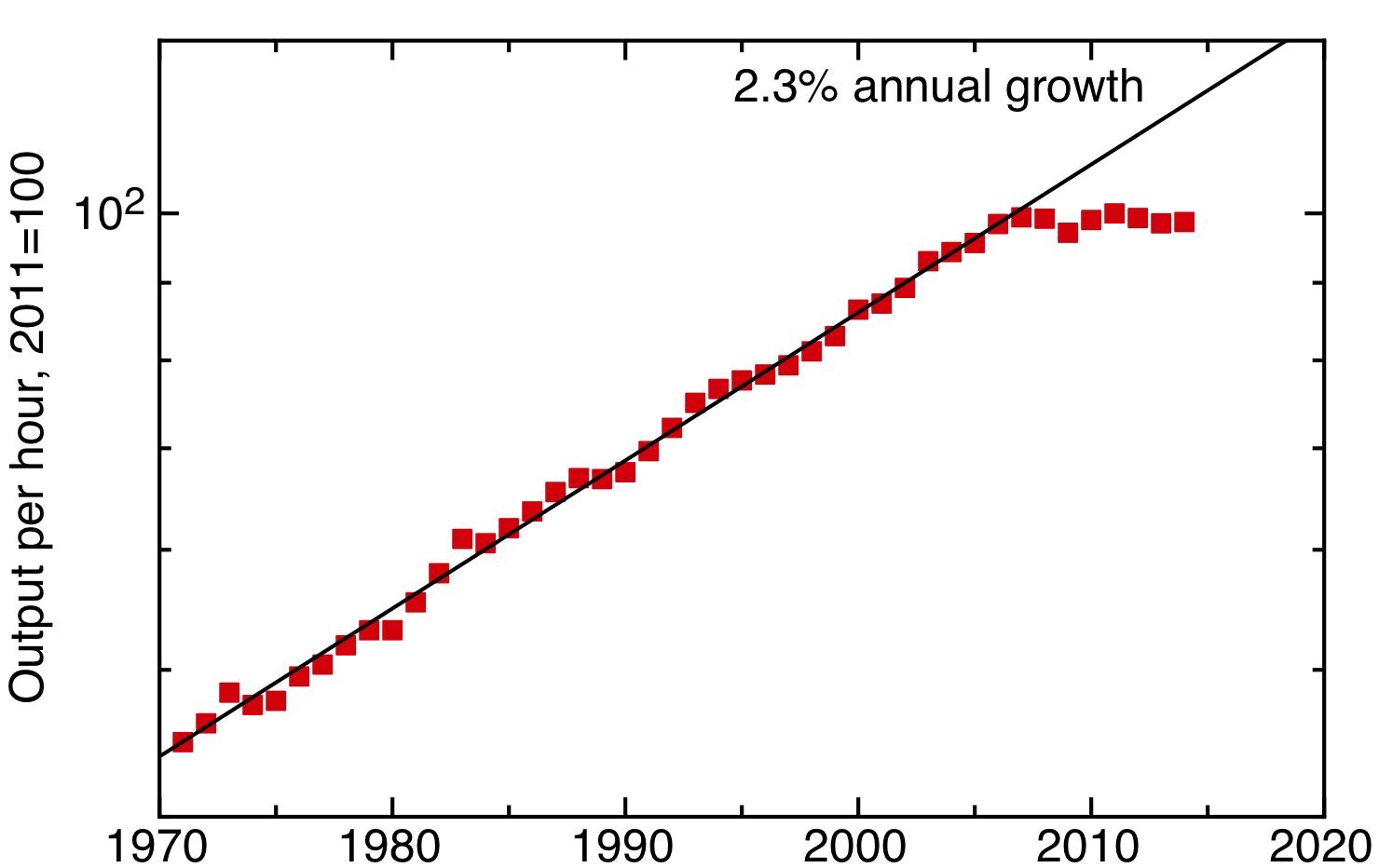 Labour productivity since 1970. The fit is an exponential corresponding to constant growth of 2.3% a year. ONS data.
My plot shows the UK's labour productivity – defined as the GDP generated per hour worked – since 1971. Continue reading "Innovation, research and development, and the UK's productivity crisis – part 1"